Helen Marie Bewick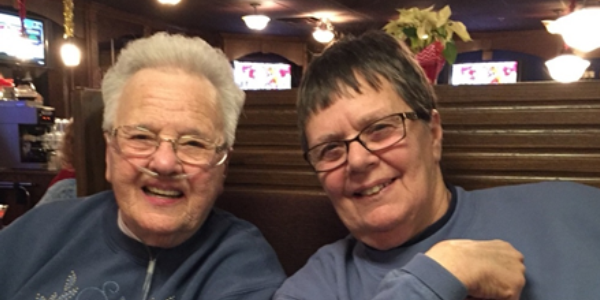 Since Cherry Street began to serve Northwest Ohio and Southeast Michigan almost 75 years ago, we have been blessed to get to know some of the countless community members with generous hearts who make the mission possible. Helen Bewick was a long-time donor and active community member in our region. After her passing in December of 2020, we were honored to discover just how much she believed in the work of Cherry Street Mission Ministries. We learned that Helen was a woman with strong opinions and particular plans, and one of those plans was leaving a legacy in her community through an estate gift that would continue to support the work of Cherry Street even in her absence.
Helen was a private person, but we learned through conversations with her longtime friend, Lynda Henry, and trusted attorney, David A. Glaab and Estate Planning Paralegal Heather Rich, that her upbringing cultivated her heart for those in poverty. She became caretaker to her siblings at age 12 after her mother passed away and often visited food pantries and local charities to ensure that her family's needs were met. Helen went on to receive both undergraduate and graduate degrees in education from the University of Toledo and had a 36-year career with Monroe County schools, which gave her an opportunity to play a positive role in the lives of others, both financially and through personal mentorship.
As a recipient of services that gave a hand-up to her family, Helen was selective with the places she shared her resources. She recognized Cherry Street as a place that offered vast opportunities to community members in addition to satisfying their physical hunger. Helen's story is important because it represents the power of a legacy and the future impact one can have when they are passionate and prepared. If you are interested in having a similar impact or have questions about the process of charitable estate giving, please call Donor Relations Manager Alia Wolaver at 419.214.3391 to begin a conversation and learn more about the benefits of planned giving.